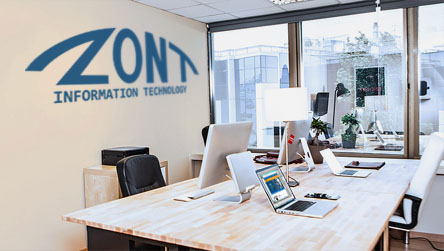 ABOUT Zont Information Technology
We are a local Sacramento-based advanced software development company, specializing in assisting government sector clients with their Information Technology planing, implementations, maintenance, and project management needs. Our company delivers assistance in any size projects - from small-scale endeavors to multi-million dollar IT implementations. Our company hosts a team of higly skilled professionals with accreditation in multiple technology areas and certified by government agencies.
We are closely working with Sacramento-based government agencies including CA DMV, CalPERS, CalTRANS and Covered California. We are also a Certified Small Business, and a part of the DGS, CMAS and MSA contracting programs.
OUR STRATEGIC VISION
We are here to make your ideas a reality! By working closely with you as our customer we strive to develop and implement critical plans and programs to help you to achieve unique and effective results with ease. Our credible expertise and professionalism are here to help your organization to become noticeable on a market, increase revenue and customer flow, supply your clients and visitors with incredable and futuristic experience.
OUR MISSION STATEMENT
Zont IT is here to make software developing services reliable, easy to service and successful in results. As your partner, we believe that by bringing our skills, solutions and knowledge of the latest trends in technology we will empower any project we are working on with you. No matter how impossible your project idea sounds we promise to bring our full energy and commitment to fulfill the future, and establish new standard of excellence.